Victorious Cast
Before you begin editing, read our policies.
Scroll down to view our affiliates!
About Victorious Wiki
Victorious is an American television sitcom created by Dan Schneider for Nickelodeon. The series revolves around aspiring singer Tori Vega, portrayed by Victoria Justice, who attends a performing arts high school while getting into wacky screwball situations on a daily basis. Tori is a sixteen year old aspiring singer who enrolls in a prestigious performing arts school after filling in for her older sister, Trina. Though initially self-conscious... Read more
Featured Character
Tori Vega is the title character on Victorious. After filling in for her older sister Trina Vega at the big showcase at Hollywood Arts High School, her talent is recognized and she transfers to Hollywood Arts. Tori is sweet, pretty, responsible, and generally wishes the best for everyone around her, but she occasionally is neurotic and impatient. Throughout the series, she has many adventures with her friends and undergoes many opportunities to perform and grow. She is portrayed by Victoria Justice... Read more
Click for a different character
Featured Episode
Tori Fixes Beck and Jade is the 6th episode of Season 4 of Victorious and the 53rd episode overall. Tori comes up with a plan to find Jade a date so that she'll feel okay about Beck asking out a new girl. Jade is furious when she finds out that Tori and Andre paid a guy to ask her out, and she tells Beck to ask any girl he wants. During his date with Meredith, Beck realizes that he prefers dating a girl who's got strong opinions, just like Jade... Read more
Click for a different episode
Featured Pairing
Tandré is the pairing of Tori Vega and André Harris (T/ori and André). They have been best friends since they first met in the pilot episode. They sing many duets with each other and often rely on one another in various situations. Tandré has many fans and has had a consistent friendship with each other, and some fans may have realized that Tori never seems to like any of André's relationships... Read more
Click for a different pairing
Featured Media
Featured Quote
Click for a different quote
Cast Birthdays
Latest activity


Cast News
Coming soon...
Featured Image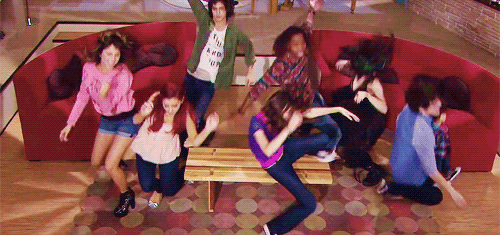 Create blog post
Recent Blog Posts
WARNING THIS CONTAINS  A SETTING THAT ISN'T RELATED TO THE SHOW

"Oh My God" gasped Tori. "Mom dad... You can't be serious. Your joking right?". The mo…

Read more >

Template:TrinaHat


Template:TrinaClub


Template:TrinaMomment


Template: TrinaHair


Template:TrinaFan


Template: Trina!


Template:Torina


Template:TrinaLuv


Template…


Read more >

Cat knocked at Tori's door.

Cat: HIIIIIIIIIIIIIII

Tori: *Opens door* Hey Cat come in

Cat: So Wanna go to the beach I asked Jade and she said no

Tori: Sur…

Read more >

Verionica: Do you like Victorious? Do you like drama and romantic? Well watch "Bori" only on Victorious Wiki! 

    

      Bori new episode right now on…

Read more >
See more >
Administrators' Blogs
Create blog post
Administrators' Blogs
Hi everyone.

As many of you are aware, Sam and Cat premieres on Saturday, June 8th. The series title says it all; one of Victorious's main characters …

Read more >
See more >
See All
Official Victorious Wiki Affiliates
See also: Victorious Fandom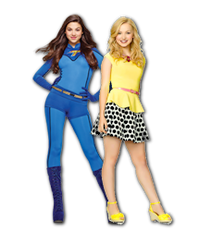 Ad blocker interference detected!
Wikia is a free-to-use site that makes money from advertising. We have a modified experience for viewers using ad blockers

Wikia is not accessible if you've made further modifications. Remove the custom ad blocker rule(s) and the page will load as expected.