Hey guys, I was really bored so I decided to make a blog about jade and who she may end up with on victorious....
Most of you think beck as dan has tweeted about maybe putting them back together but how about the others like Andre, Robbie or maybe Sinjin I'm personally a jandre shipper but what do you guys think? Leave some comments and tell me who Jade should go out with<3
I'm going to list some reasons why she should go out with beck, Andre, Robbie or Sinjin.
Bade:
have went out for 3 years
beck has confessed his love for jade in jade dumps beck
can keep jade under control
shared many moments together
jade may still have feelings for beck
jade usually spent most her time with beck and has not many people to hangout with without him
the most popular couple on victorious
beck can protect jade whenever she needs him

Jandrè:
jade doesn't have a problem with Andrè
both friends
Andre once had a crush on jade
sometimes jade and Andre are secretly checking each other out
Jade is nice to Andrè
Andrè wrote jade a song
Their is a chance of jandrè happening that bade have broken up
Andrè is amazed by jade's singing
Jade has never hurt Andrè been mean to Andrè
Andrè stood up to jade in the worst couple

Rade:
jade is getting warmer to Robbie
Rex usually hits on jade
Jade visted Robbie when he had to go to hospital
Both like human skulls (andres horrible girl)
Jade helped Robbie with his song strangers on a bus
dan has a habit of putting his most argumental couples together
Sade:
sinjin seems to have a crush on jade
Sinjin made a puppet show where his puppet kissed jades puppet
Sinjin invited jade to his game show
Sinjin says to jade she's very pretty
Sinjin wrote jade a poem on the slap
Sinjin tries to change for jade

Those were the good things about the people jade might end up with Now for the bad things:
Bade:
beck and jade have very different personalitys
some people say that beck deserves better than jade
jade usually gets jealous of other girls around beck
beck has kissed every girl on victorious
some shippers etc bori, bat, brina do not like bade
some people say that it would be interesting for jade and beck to be seeing other people
jade can sometimes be mean to beck
Jandrè:
beck may feel uncomfortable if andre was dating his ex-girlfriend
many bade or Rade etc shippers may stop watching the show
some people think that ship doesn't work
beck and Andre may fight over jade
not one of the most popular ships
Rade:
somepeople condsider jade a bully to Robbie
jade has insulted Robbie lots
jade has shouted at Robbie
jade smirks at Robbie when he is being made fun of
in the worst couple jade says she only tolerates Robbie
some people have said jade is too good for Robbie
they are nothing alike
Sade:
jade doesnt not like Sinjin at all
jade usually makes rude remarks to Sinjin
jade ran over Sinjin
jade sometimes uses Sinjin
Thanks guys for reading by blog and remember to leave a comment of what you thought of my blog and what my blog should be on next time. Remember to also leave a comment of which couple you ship and the most popular one I will to do an edit for or write a fanfiction about them. One more thing constructive critisim is allowed<3
Once again thanks for reading and see ya later<3 Lots of love Hannah<3
Byeeee<3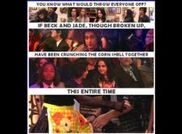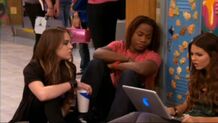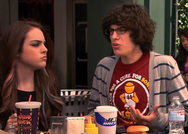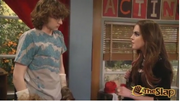 Relationships