MY INTERESTS:Edit
==
ThinkFabulousPink
General Information
Gender:
Female
Age:
14
Hair Color:
Brunette
Eye Color:
Brown
Birthday:
Dec. 12
Aliases:
"Science Genius"
Family & Friends
Pet(s):
Maui
Other Information
Interests:
Music, Internet, Phone, Movies, Celebrities
Talent:
Singing, Impersonating, Acting
Weaknesses:
Blood
Series Information
Portrayed By:
Rose
==
Internet. Without it, I could die.
Music. Favrite way to chill out!
Movies. Not much with this one but my favorite movies are 13 Going on 30, Percy Jackson and The Olympians: The Lightning Theif and I am Number Four
My Phone. It's not my most favorite but it's still important to me.
Celebrities. I don't care much about celebrities but my favorite actress/singer is Ariana Grande. And second, Ashley Tisdale.
MY MINI-BIOGRAPHY:Edit
I'm new to this site but I'm going to write my mini- biography.
I'm Rose. My username is thinkfabulouspink. I love listening to music and I usually do "FaceBook". But I ain't sharing my account. I hate people who calls me names or judge me like I'm not a human. I like people who are nice and can help a friend or not a friend in terms of need. I love listening to Ariana Grande, Ashley Tisdale, Lemonade Mouth, Big Time Rush and One Direction music. Sometimes I can't control my emotions. I easily get mad. But I can always find a way to stay calm. I watch TV. My favorite shows are Victorious, iCarly, Big Time Rush, So Random and New Girl. Last but not the least, my celebrity crush is Chris Brochu. Well, he's just a crush. I don't share my real life crush anymore since my "so called friends" betrayed me and ruined my life about a secret crush thing.
WHAT I HATEEdit
What I hate # 1:
Edit
Blood. Ugh! Just get on with it!
Edit
What I hate # 2:
Mean Girls. Blah!
What I hate # 3:
Heels. That sucks!
What I hate # 4:
Judgemental People. If you are? Get outta here!
What I hate # 5:
Normal life. I want to be abnormal!
PHOTO GALLERYEdit
​MY FAVORITE VIDEOS:Edit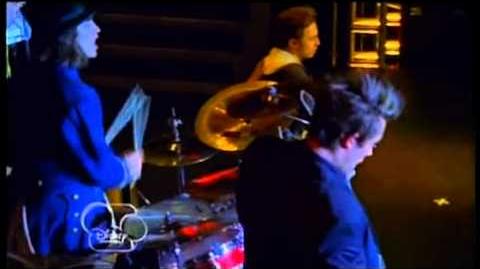 Lemonade Mouth with Breakthrough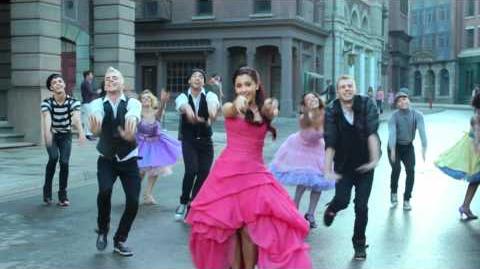 Ariana Grande with Put Your Hearts up.