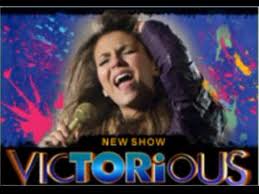 About Me
Hi!
I am just a person who likes Victorious and other stuff! I think there´s nothing more to say... xD
PEACE!
Favourite Victorious Episodes
1. The Diddly Bops (Broken Glass XD)
2. Survival of the Hottest
3. Beck Falls for Tori
4. Ice Cream for Ke$ha
5. Sleepover at Sikowitz
Favourite Victorious Ships
1. Cabbie
2. Bade
3. Tandre
4. Rori
5. Bori
Favourite Victorious Song
Broken Glass - Robbie Shapiro / IT WAS HILARIOUS!
Favourite Victorious Characters
1. Cat
2. Jade
3. Beck
4. Robbie
5. Andre
(I like Tori and Trina too, but these are my favourites)