Ms.reference/OTPs
Talk

0
806pages on
this wiki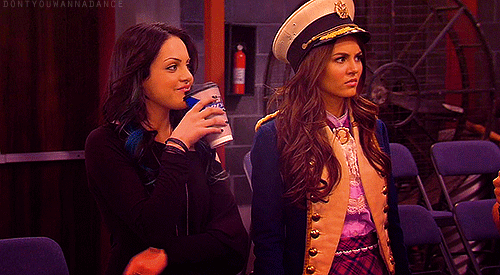 Ships
Well, I started shipping Jori, back in the beginning of season 2. I've always loved their love hate relationship, plus oh so much sexual tension xD. I also love how Tori was so prepared to dress up as Jade, on such a short notice. Which is what probably every Jori shipper says, but I don care xD.
Wok star is one of my favorite episodes for many reasons. But one of the main reasons was the Jori. I loved how, even back then, when Tori pretty much claimed to hating Jade, was so willing to help her, and Jade was willing to let her help.

When Jade told Tori abot her relationship with her father. And how much Tori understood, and felt bad for her. Well, that's one of my favoriote Jori moments.

In Tori & Jade's Play Date, you really got a chance to see how much chemistry they really have. </div>
</div>