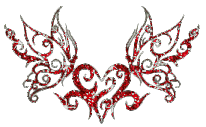 Welcome to my Wiki Page!
10 Facts About Me
Mood
: happy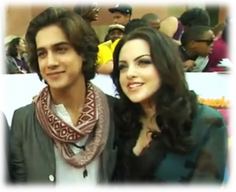 1) Hello! My name is Hannah.٩(-̮̮̃-̃)۶
2) I am a HUGE fan of Elizabeth Gillies (Jade) and Avan Jogia (Beck) which makes them my favorite couples on Victorious. Bade/Elavan ♥
3) Bade is mostly the reason why I watch Victorious.
Here's a s
hort story
:
A year ago I use to avoid watching Victorious because it didn't catch my interest and it just seem like a dumb show to me. However, on a day where nothing was on TV, I happen to watch one of the episode (just to check it out) which was "Jade Dumps Beck" and I started to love the couple on the show!!! Now I watch Victorious whenever it comes on (but more specifically on Beck and Jade)
.
4) Victorious is my favorite show on Nickelodeon.
5) I like to listen to hip-hop, techno, rock and dance mu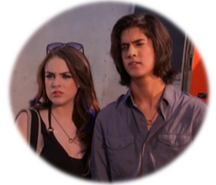 sic...etc... (least favorite: Country music)
6) On my spare time I like to go on the computer (mostly to visit wiki), watch movies (romance, action, comedy, thriller and horror), spend time with friends and my wonderful family.
7) My Favorite color is blue, black and hot pink.
8) I do love to read books a lot because it is a catharsis for all of my overloaded stress (and sometimes boredom or gloomy feelings or "just-felt-like-it" moments). But since I am busy most of the time with school work, I just can't find the time of day to read anymore. L
9) I alwa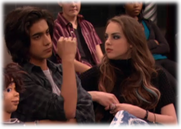 ys dream of being a flight attendant someday. Why? Because I love the feel of flying in the air-- that is why I tried skydiving and it felt awesome!!!
10) Normally I am very nice to people. As a matter of fact, I believe in the old but common expression "Treat others the way you wanted to be treated". However, I can be blunt and belligerent if getting along is so difficult. Other than that, I want to be friendly towards people...especially on here. J
❁❁❁❁❁❁❁❁❁❁❁❁❁❁❁❁❁❁❁❁
Favorite episode(s

)
Why: I thought it was the cutest episode when Jade switched on her jealous mode because Beck couldn't understand why she doesn't like him around pretty girls which lead to a break-up. But of course, she still loves him and becomes desperate to take him back (even came to Tori for help <---big shocker!). Then the happy couple rekindle their relationship which made me happy. I thought it was a good episode!
Why: I like this episode because I thought it was a cute story when Tori and Jade was teamed up together. Even though Jade faked the whole black-and-blue eye thing and blamed on her, Tori was still a good to Jade.
Why: I found this episode one of the funniest when Tori, Cat, Trina, Jade, Beck and Andre got stuck in an RV and was desperate to get out while Cat didn't even bother to come back but instead stayed with the boys. lol!
Why: I don't know why I like this episode actually. I guess because Tori tried so hard to get Beck back his job when she unexpectedly got him fired.
The Great Ping-Pong Scam'
Why: First of all, I used to love playing ping-pong at my house. Secondly,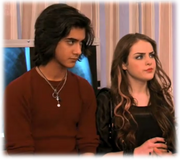 this episode made me laugh...a lot! And thirdly, I like how the whole gang made up a fake sport, just to eat at a fancy restaurant. I should have thought of that (I am kidding)!
Why: I just loved the kiddy-song that they sang on stage to present it to little children more than plot of the episode but don't get me wrong, this was a great instalment! After I watched the episode, I could not stop singing it.
Why: I found this episode funny too when Jade almost hurt Tori--just because of a reality show that they were in but of course some of it was not true. Also they both beat up the wrong car and ended up singing a song together in Spanish. Go Jori!
Why: It made me laugh so hard when I first saw this episode. I just love it when the whole gang got stuck in jail in Yerba. The show was also kind of fast to me (I say that to every episode. I wish they were all two hour show), but the idea of Tori accidently kicking her shoe off at the chancellor was so crazy but funny!
❀❀❀❀❀❀❀❀❀❀❀❀❀❀❀❀❀❀
Wishful Thinking
Note: This is just a list of unrealistic episodes I wish' to see in the future on Victorious. However, I don't expect it to happen.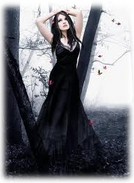 Jade and Beck meeting for the first time and how they started to like each other. (<<<<Number one thing I would love to see if this was actually an episode)

A new guy coming to Hollywood Arts and has a crush on Jade when he first spotted her which Beck gets jealous but of course, Jade is always Beck's girl. (Andre or Robbie doesn't count! I know there is an episode called Jade gets Crushed that involves Andre liking her but I prefer someone out of Hollywood Arts)
Robbie gets a girlfriend. (I just thought it might be cute if he had one)
Beck and Jade finally sings together. I would LOVE to see that someday!
Beck and Jade's anniversary.

✿✿✿✿✿✿✿✿✿✿✿✿✿✿✿✿✿✿✿✿✿
Top 5 Favorite Victorious Character(s)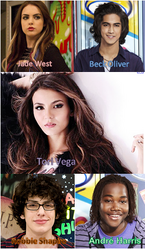 '2. ♪Beck Oliver♫
'3. Tori Vega
'4. Robbie Shapiro
'5. Andre Harris

Least Favorite Characters
Cat

(She is really not that bad and I do like her but she is not my favorite)

Trina

Rex
✾✾✾✾✾✾✾✾✾✾✾✾✾✾✾✾✾✾✾✾✾
Favorite Victorious songs
All I want is Everything

'

by Victoria and Victorious cast

Give it Up

'

by Elizabeth Gillies and Ariana Grande

Favorite Food

'

by Victorious cast
My Favorite Pages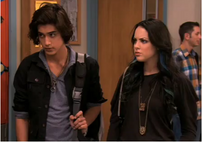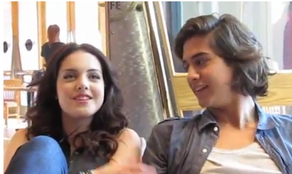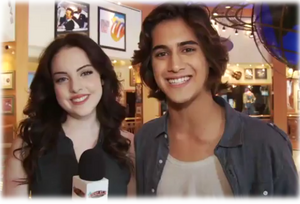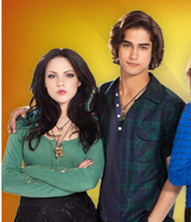 |̲̲̲͡͡͡ ̲▫̲͡ ̲̲̲͡͡π̲̲͡͡ ̲̲͡▫̲̲͡͡ ̲|̡̡̡ ̡ ̴̡ı̴̡̡ ̡͌l̡ ̴̡ı̴̴̡ ̡l̡*̡̡ ̴̡ı̴̴̡ ̡̡͡|̲̲̲͡͡͡ ̲▫̲͡ ̲̲̲͡͡π̲̲͡͡ ̲̲͡▫̲̲͡͡ |