"I'm the biggest Tribbie fan you'll ever meet!"
My Favourite Pages
About Me
Name: Louise
Hair: Black at the top and brown at the ends
Eyes: Super Dark Brown (They look black in a distance)
Nationality: Black-British
Favourite Colour: Purple
Favourite Food: Chips
Favourite Drink: Water (It goes with everything)
Favourite Person in Victorious: Trina Vega
Favourite Pairings: Tribbie, Candre
Favourite Friendships (in no order): Catrina, Torina, Trade, Rori, Bori, Trandre, Trinjin, Rinjin, Cori, Cade, Jori, Jandre, Bendre, Reck, Rebbie, Torjin, Bat
Favourite Actor/Actress: Leon Thomas and Daniella Monet
Favourite Real Life Pairing: Maniella, Arieon
Y I Like These Characters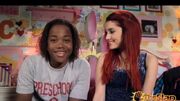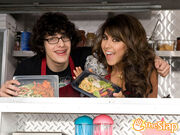 I'm a MEGA TRINA FAN! She is my favourite character in VicTORIous. I like her because she is confident, enthuastic and is shown to be nice to her sister and others. She has the BEST voice and she does karate. I love how she beated up the guys in Freak The Freak Out which shows that girls are not weak. I love Trina with Robbie but I don't mind her with anyone else.
Jade is my 2nd favourite character. I love how she is so funny and mean but how she has her sweet side 2. She has a great singing voice and is very good at acting. I love her with Beck, but I don't mind her with anyone else. I understand why she is so mean to Tori as Tori did kiss her boyfriend in front of her. I don't like it when Jade takes her meaness too far though.
Cat is great as she has this cute bubbly personality and is always nice to others. She is a sweetie and she is my 3rd favourite character. She is so funny and I love her hair. I love Cat with Andre. She has an amazing singing voice. Even though she is overrated, I still like her. I like her friendship with Jade and Trina. Her videos on the SLAP are very funny and she has hilarious running gags. She is awesome.
Andre is my 4th favourite character and my favourite guy because he is the sweetest. Unlike Beck he doesn't need looks to be the best guy. He has an amazing singing voice and is funny. My favourite Andre quote has to be "Man this show is good". It was just so random. He has the best voice in the whole show and I would really like him with Cat. That would be so sweet. It is so funny how we both love ketchup.
Robbie is my 5th favourite guy it is so funny how he is so dorky. Rex is also my 5th favourite guy as I believe they're the same people. I love Robbie and I love him with Trina. If he is not with Trina I don't mind him with Tori or Jade. He has an incredible singing voice and his guitar playing are very good. He needs to sing more on the show. He is so sweet.
Beck is my least favourite guy on the show. How can he actually let ANOTHER girl kiss him RIGHT in front of HIS own girlfriend. If I was Jade, I'd have dumped him in Pilot and probably dump coffee in his hair. When he told Jade to have a time out I think it was stupid as Jade is his GIRLFRIEND not a little kid. I find it annoying how he ALWAYS sides with Tori.
My least favourite character on the show is Tori. I know loads of people say the show is vicTORIous but I find her annoying. She always gets whatever she wants and she got "Mary Sue" written all over her. But I'm beginning 2 like her in Season 3.
Pictures Of My Favourite People On The Show!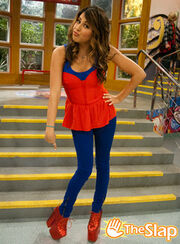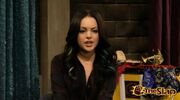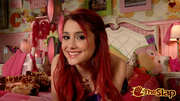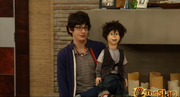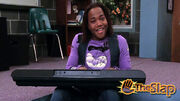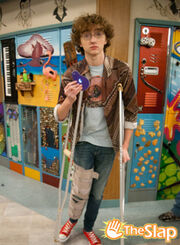 Couples I Ship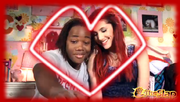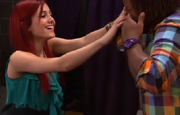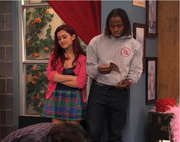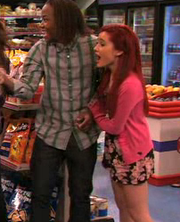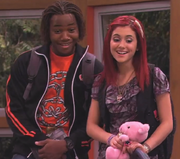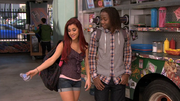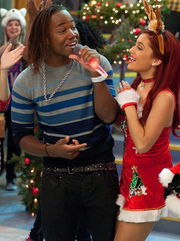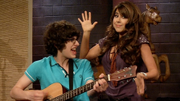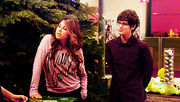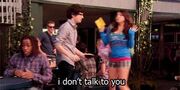 Why I Ship These Couples
Tribbie: They're like Seddie reincarnated if you think of it. They're so funny yet so sweet together. Robbie said he loved her. Twice. Trina seems nicer to Robbie now. Trina invited Robbie over to her house, I think it is more than just to use him.
Stories
Tori's Shadow- www.fanfiction.net/s/7915129/1/Toris_Shadow
Summary: Trina will always be Tori's Shadow.
Please read it, and give me some advise.