Hi there! I'm Dawnmist, but you can call me Dawny if you want. Or Dawn. Or something alon
g those lines... Whatever tickles your peach!
About Me
Edit
I'm a huge fan of Victorious, iCarly, Warehouse 13, and My Little Pony: Friendship is Magic. And I love drawing! I'm also sort of a grammar freak... I try to fix all the little grammar errors I see on the Wiki. I am also obsessed with cats! They're so cute and awesome!
I love taking pictures for the wiki! I add a lot of pictures because I think they make the pages look good and its always wonderful to have an illustration.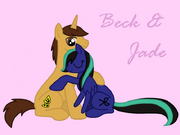 I write fanfictions too. My account name on Fanfiction.net is Dawnmist of RiverClan. If you'd like to read my stories, the link to my profile there is here.
My Friends!

If you want to be my friend, please send me a message! I love making new friends. ;)

'

♪ Owlwings My sister!

♪ Mrs.leohoward

♪ BlazeSonic

♪ BoriLovah

♪ Azulatatis

♪ Songbird341

♪ BadeForever

♪ ForeverObssesed

♪ Gleek62442

♪ Minithepeanut

♪ Cc71

♪ Avianabat

♪ Crazylazylaptop

♪ Catxcrazy

♪ Graceyn

♪ Pretty pink123

♪ Ms. reference

♪ CatValentineForever:)

♪ TheEndIsOnlyTheBeginning

♪ Cheese45

♪ SeddieBoriBrittana=D

♪ Gerukatze

♪ Redarjun

♪ LizanatorSkylanator (Skylar Samuels)
On Other Wikis
Edit
I'm also an active user of a couple other wikis.
Warehouse 13 Wiki- Administrator
Jennette McCurdy Wiki- Administrator
My Ships
Edit
Bade (OTP)
Cabbie
Tandre
Candre
Jori (Friendship)
Bori (Friendship)
Some of my favorite Victorious quotes! I will be adding onto this over time.
Robbie: I'll hide behind the bush on your patio.
Tori: He'll see you.
Robbie: You never have!
Tori: I know, but- WHAT?
Jade: No, I'm serious. Any guy that hot and perfect has to be hiding something.
Andre: Oh, so I suppose you think Beck is hiding something?
Jade: Oh, he was. Untill I found out.
Jade: That you were born in Canada!
Beck: It wasn't a secret!
Cat: It's a tree face! You put it on your tree to give it a face!
Tori: What if you don't have a tree?
Cat: It also works on bushes!
Jade: I want Beck back!
Tori: But you broke up with Beck.
Jade: I know! It's just like when I was seven and I threw away by Potato Patch Pal, but then I wanted it back, but it was too late 'cuz my mom had already given it away to some greedy orphans!
Jade: What do you like?
Beck: Like, or love?
Jade: *Shrugs* Love.
Beck: You.
Jade: Aww....
Robbie: Ho, ho, and HO!
Cat: Hi, hi, and HI!
Tori: ...and then she thanked me for ruining her life.
Andre: At least she thanked ya.
Andre: Roses are red, storm clouds are gray, dumb Debby was so dumb, she didn't know April 1st was April fools... Lobster!
Tori: I have to get to class... HELICOPTER!!!
Gorilla Club Guy: She's not supposed to be laughing on the bunny!
Andre: Well whaddaya want me to do about it!?
Jade: My eyebrows are gone!
Cat: They're not gone! I told you, they're right here! *Pulls out wax strips with Jade's eyebrows*
Jade: Haha, no... the bunny was far from okay.
Beck: Are... Are you just going to agree with everything I say?
Meredith: Do you want me to agree with everything you say?
Beck: No!
Meredith: Then no!
Andre's Grandma: YEAH! GO BECK! GET HER, BABY!
Jade: I cannot let Beck have more followers than me!
Tori: Why not?
Jade: Because I'm prettier than he is!
Tori: ...Are you?
Meredith: So, who's your favorite teacher in this whole school?
Beck: That's easy. Sikowitz.
Meredith: No way! He's my fav too!
Beck: (sarcasticly) I'm shocked.
Meredith: I'm shocked too!
Andre: No, no, no, no-dee, no, no, no!
Tori: ...So you'll do it?
Userboxes
Edit
REDIRECT Template:TandréCabbieBade
| | |
| --- | --- |
| | This User is TEAM BADE!!!! |
| | |
| --- | --- |
| | This user wants Beck and Jade to be together forever!!! |
| | |
| --- | --- |
| | This user is conflicted between Bade, Boffee and Joffee. |
| | |
| --- | --- |
| | This user ships Trinjin! |
| | |
| --- | --- |
| | This User LOVES the Bori Friendship! |
| | |
| --- | --- |
| | This user wants Helen to come back again! |