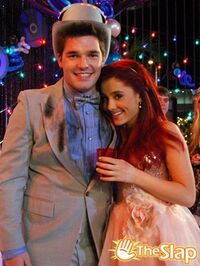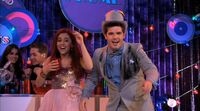 Tug was Cat's date for the prome in the episode Prom Wrecker. Robbie does not believe that he exists because he thought Cat made him up to get out of going with him to prome.
He had a light-up hat with lights and a burnt jacket. He attends Burbank High and is also a football player. He also works at Bed, Bath and Yonder, which is where he met Cat. It is unknown if he and Cat ever dated and broke up or what happened to him after the prome. He is portrayed by actor Brant Dorman.
"Sing the next line!"
This article is a stub. You can help the Victorious Wiki By expanding it.