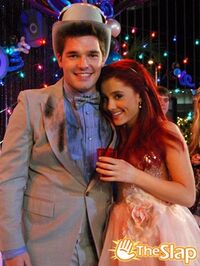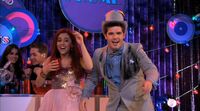 Tug was Cat's date for the prome in the episode Prom Wrecker. Robbie does not believe that he exists because he thought Cat made him up to get out of going with him to prome.
He had a light-up hat with lights and a burnt jacket. He attends Burbank High and is also a football player. He also works at Bed, Bath and Yonder, which is where he met Cat. Also, Tug & Cat must have broken up some time after this episode, as she dates another guy in The Blonde Squad named Evan. Tug is portrayed by actor Brant Dorman.
"Sing the next line!"
This article is a stub. You can help the Victorious Wiki By expanding it.
Ad blocker interference detected!
Wikia is a free-to-use site that makes money from advertising. We have a modified experience for viewers using ad blockers

Wikia is not accessible if you've made further modifications. Remove the custom ad blocker rule(s) and the page will load as expected.