Rytoria



Shipped Cast:

Status:

Exes

Programs Together:
Rytoria is the real life pairing of Ryan Rottman and Victoria Justice (Ryan) and (Victoria). In Victorious, Victoria and Ryan's characters date briefly in Beggin' on Your Knees but break up because Ryan's character, Ryder, was only using Victoria's character, Tori, to get a good grade on a singing assignment. This made Tori dislike Ryder very much and she sang a song called Beggin' on Your Knees to get back at him. In real life, Victoria and Ryan like each other very much, so much, in fact, that they dated for a while. They broke up and working in the same channel (MTV) without resentment.
The real-life pairing of Rytoria had nothing to do with the fictional pairing of Tyder.
Moments
Gallery
01:03

Victoria Justice & Ryan Rottman depart 2013 Myspace Event at El Rey Theatre in LA

Video Gallery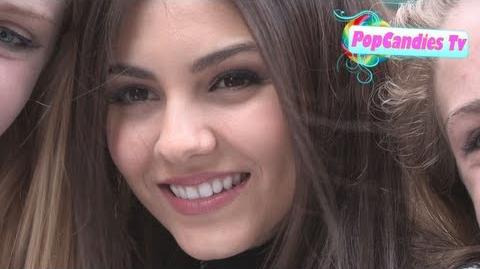 References
Ad blocker interference detected!
Wikia is a free-to-use site that makes money from advertising. We have a modified experience for viewers using ad blockers

Wikia is not accessible if you've made further modifications. Remove the custom ad blocker rule(s) and the page will load as expected.