Pranking Sikowitz is a video on TheSlap. In this video, Beck, Cat, Tori, and Robbie prank call Sikowitzat 1:30am after studying for a test at Tori's house.
At the end, Sikowitz says "I think you have the wrong number" and Cat answers "No, sir, I think you do.". Sikowitz asks "Who is this?" and Cat reveals who they are by saying "It's me, Cat!. With Beck and Tori and Robbie Shapiro!". The others seem annoyed and leave the room (however, it is unknown if they left the room, or just went out of the camera frame).
Video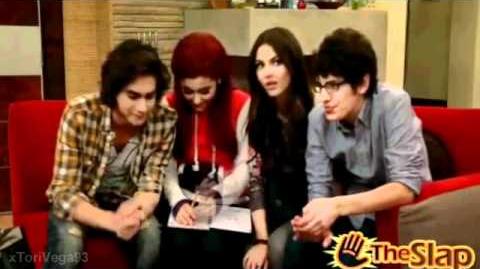 Gallery
Ad blocker interference detected!
Wikia is a free-to-use site that makes money from advertising. We have a modified experience for viewers using ad blockers

Wikia is not accessible if you've made further modifications. Remove the custom ad blocker rule(s) and the page will load as expected.