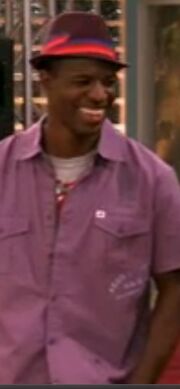 Mustang is the name of André's friend who DJs his party in iParty with Victorious. He knows the iCarly gang and the iCarly theme song and Make It Shine. His catchphrase is "Stricky-stricky-straight up". Apparently, he is a fan of rap but not retro music, such as The Spice Girls and Baby Spice. He was not mentioned before or after iParty with Victorious.
"Sing the next line!"
This article is a stub. You can help the Victorious Wiki By expanding it.
Ad blocker interference detected!
Wikia is a free-to-use site that makes money from advertising. We have a modified experience for viewers using ad blockers

Wikia is not accessible if you've made further modifications. Remove the custom ad blocker rule(s) and the page will load as expected.