Mr. Busey
General Information
Gender:
Male
Hair Color:
Gray
Family & Friends
Family:
Parents
Series Information
First appearance:
A Christmas Tori
Last appearance:
A Christmas Tori
Portrayed By:
Don Bondi
Mr. Busey is Tori's neighbor who likes hanging out in the bushes outside of the Vega's house. Mr. Vega told him that he wasn't allowed in their yard anymore, but in A Christmas Tori, Tori and Robbie spotted him out on the Vega's porch. When Tori told him he wasn't allowed to be there, he said "Aggggh!" He was seen going Christmas yodeling with Sikowitz, Larry Stein, and others at the end of A Christmas Tori.
Trivia
He could be a possible reference to the TV actor, Gary Busey, considering his last name is "Busey," and he looks relatively similar to him.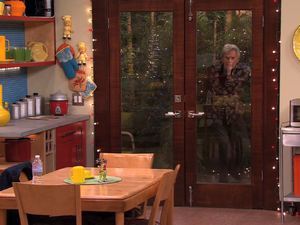 "Sing the next line!"
This article is a stub. You can help the Victorious Wiki By expanding it.
Ad blocker interference detected!
Wikia is a free-to-use site that makes money from advertising. We have a modified experience for viewers using ad blockers

Wikia is not accessible if you've made further modifications. Remove the custom ad blocker rule(s) and the page will load as expected.