This is from Nickelodeon's website. How to be Tori: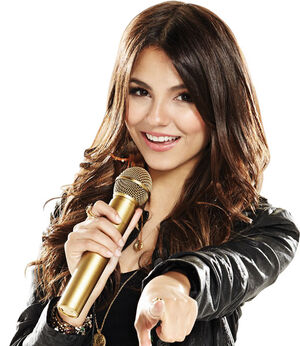 1. The Golden Mic
It's no secret that Tori's one of the biggest stars at Hollywood Arts. And a diva of her status deserves a mic of the same caliber. That's why you can spot Tori singing into this golden amplifier at the start of every show! So how can you re-create your own? Just grab an old microphone and a little gold paint and you're set.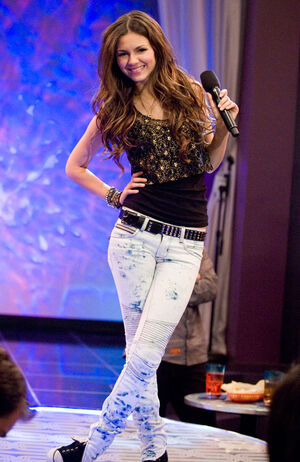 2. Rockstar Jeans
This one's easy. Pick your raddest pair of rock-n-roll denims and you'll look like you're ready to take to the stage, just like Tori.
3. Learn Some New Moves!
Now, we know you've probably got tons of sweet steps of your own. But if you're gonna dress like Tori, you've gotta move like her too! This gal is known for her stellar choreography.
Ad blocker interference detected!
Wikia is a free-to-use site that makes money from advertising. We have a modified experience for viewers using ad blockers

Wikia is not accessible if you've made further modifications. Remove the custom ad blocker rule(s) and the page will load as expected.