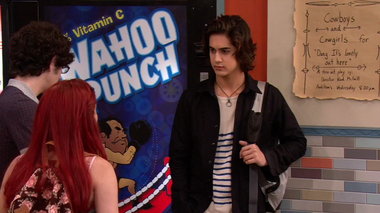 Dang, It's Lonely Out Here, is the name of a three act play that was produced at Hollywood Arts High School. The audition flier for the play can be seen in the episode Tori & Jade's Play Date, when Cat Valentine and Robbie Shapiro sing bad news to Beck Oliver.
Cast
Trivia
Auditions for the production were on a Wednesday at 8pm.
The show was directed by someone named Rod McFall.
Ad blocker interference detected!
Wikia is a free-to-use site that makes money from advertising. We have a modified experience for viewers using ad blockers

Wikia is not accessible if you've made further modifications. Remove the custom ad blocker rule(s) and the page will load as expected.